As your eyes scan the words across the page, you are engaged in one of nature's most divine works involving sound. You're giving life to the vibrations of our minds, hearts, and souls by allowing our words—sounds—access to your divine essence.
You are resurrecting sounds, vibrations, and ideas into the global consciousness and the greater cosmos—living fields made of sound.
LATEST NEWS
The Mendes Brothers Launch a New Spiritual Book SOUND—The Fabric of Soul, Consciousness, Reality, and the Cosmos and a Global Peace Initiative
Beverly Hills, CA, March 21, 2017 (Newswire.com) – ​ After years of intensive research, reflection, and writing the Mendes Brothers, João Mendes and Ramiro Mendes, launch their debut book SOUND—The Fabric of Soul, Consciousness, Reality, and the Cosmos.
Debuting worldwide today on Amazon, Sound is a spiritually transformative book about the human soul, consciousness, reality, and the living energy of the cosmos.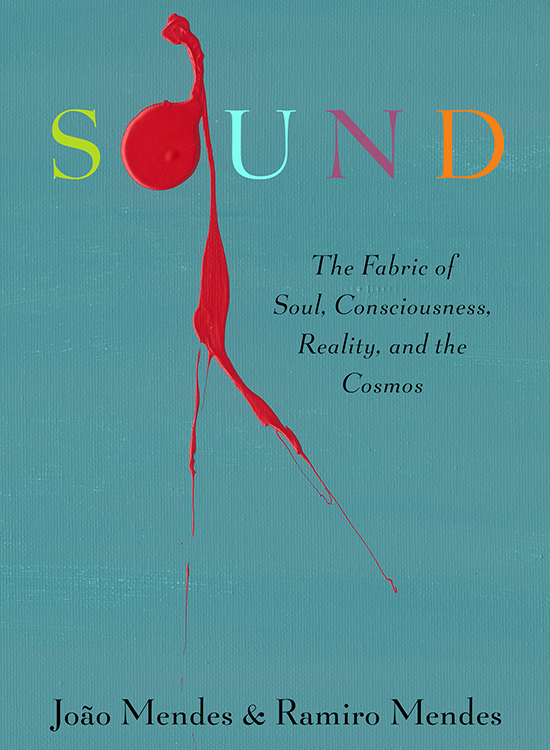 Sound is a spiritually uplifting book that explores the essence of  life, reality, and the cosmos.
The book delves deep into the vibrations of thought, emotion, attention, intention, mind, soul, consciousness, music, rhythm, and reality from a refreshing and intuitive perspective.
In Sound, the authors take a deep look at the essence of sound, combining their professional music educations with four decades of work in the field of music, promotion of peace in Africa, and study of ancient civilizations and traditional wisdom—all to present a fresh perspective on the nature of the human soul, consciousness, reality, and the cosmos.
For more information on the book, please visit:
www.thebookonsound.com
A Message from the Authors
We decided to write this book to promote a new global consciousness based on the sound of love. Love is the vibration of life. Love is the true resonance of our souls. Only by encoding our thoughts, emotions, and actions with the energy of love, kindness, compassion, and goodwill will we manifest a human reality that is harmonious and life-sustaining.
We thank you for joining us in co-creating this new world, a human community dedicated to harnessing the primal love sound of our hearts and souls to create an abundant and peaceful world!
Love harmonizes the Cosmos
ABOUT US
Quantum World Enterprises is a privately owned company with offices in Beverly Hills, California and Boston, Massachusetts, dedicated to creating positive content with primary focus on music, film, arts, book publishing, financial services, and real estate. The company is founded on the principle of Love—the divine cosmic energy sustaining all life forms. In resonance with its founding principle, Quantum seeks to create energy products that bring joy, happiness, and facilitate deep spiritual awakening!
Available, get it now online!
SOUND is available worldwide via Amazon in hardcover and Kindle versions